Building Great People
Leaders at Scale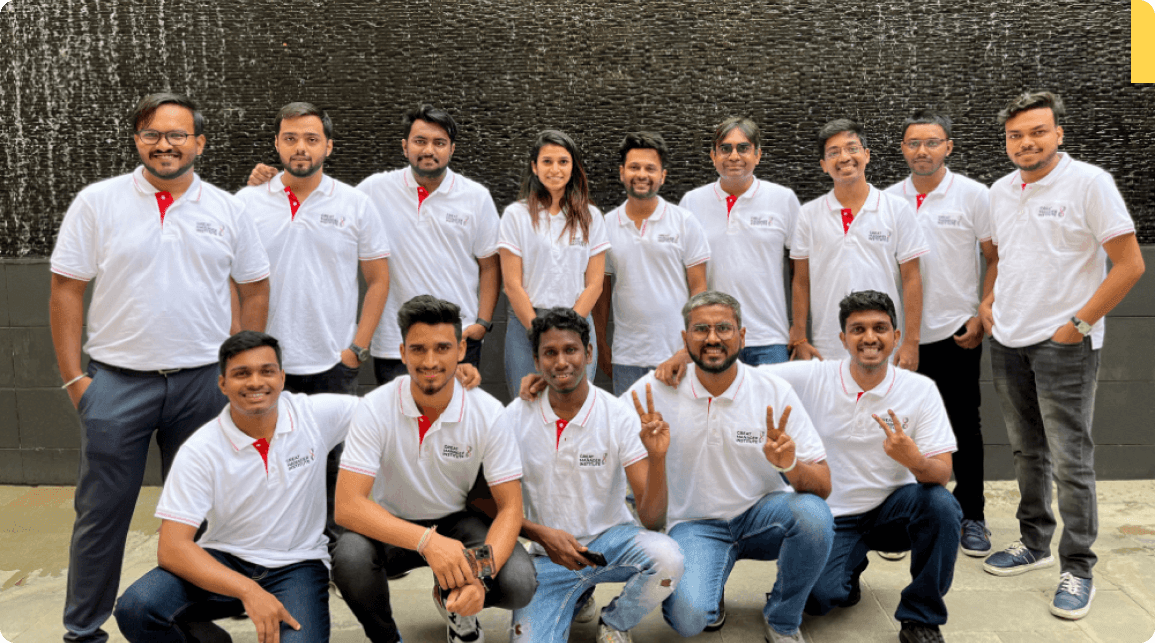 About
Great Manager Institute
About
Great Manager Institute
At The Great Manager Institute®, we leverage technology through data analytics and community-driven programs to shape a new generation of people managers. Our goal is to redefine people management globally, ensuring that every individual has the opportunity to work with a Great People Manager.
Through advanced analytics, we identify improvement areas and provide actionable recommendations for developing exceptional people management skills. Join us in revolutionizing people management, creating a world where everyone benefits from the guidance of outstanding managers, leading to enhanced work experiences and organizational success.
Our Mission
To enable individuals to be Great People
Managers™ who deliver sustained results by
building trusting relationships.
Our Vision
To create a world where every individual gets
an opportunity to work with Great People
Manager™
By partnering with us organisations have been able to
Reduction in Attrition
For one of the India's top General Insurance Company
Increased Customer NPS
For a German Manufacturing Multinational
Improvement in Engagement
For British Retail GIC
Higher Performance Ratings
For one of India's leading steel manufacturer
Our Team
Inspired Trailblazers: Visionaries who Paved the Way
Values Driven Culture
The principles we stand for
Be the best
Determined to excel, we lead by example, igniting a ripple effect that inspires those around us to consistently bring their utmost potential.
Individuality
We value each person as an individual and not just as a category or resource- be it a customer or a colleague.
Transparency
Exhibiting complete clarity and transparency in every endeavor and decision.
Care
Our genuine care encompasses everyone, while our unwavering focus lies in fostering personal growth among others.
Have faith
Within our tight-knit bonds, unwavering trust is etched, fostering a profound belief in one another's capabilities and intentions.
No opening, Stay tuned
We value your interest in joining our team! Presently, there are no available job
opportunities. Please visit us again in the future for potential openings.
Never miss a story
Catch up on the most important headlines with a roundup of essential GMI stories, delivered to your inbox daily.