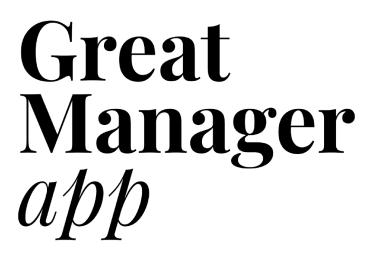 AI managerial performance improvement coach
Always-on feedback and development loop for
building effective people leaders at scale
Here is what makes our platform awesome for leadership
assessment and development
Managers receive Daily Nudges
Personalised and gamified nudges for your managers based on their team members' feedback on their managerial capabilities. We combine the power of predictive analytics and behavioral science to enable your managers to build healthy leadership habits.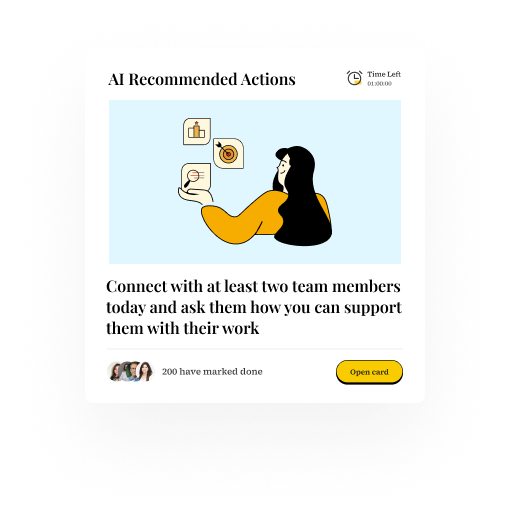 Managers get access to Team Feedback Scorecards
Your managers get a live scorecard to monitor the results of their team feedback survey. The scorecard will act as a mirror for your managers, showing them their superpowers, areas of improvement, and how they compare with other managers across the industry.
Managers learn via experience sharing
A global peer-to-peer mentoring community with great people leaders from across the globe. We use advanced algorithms to recommend the right mentors to your managers.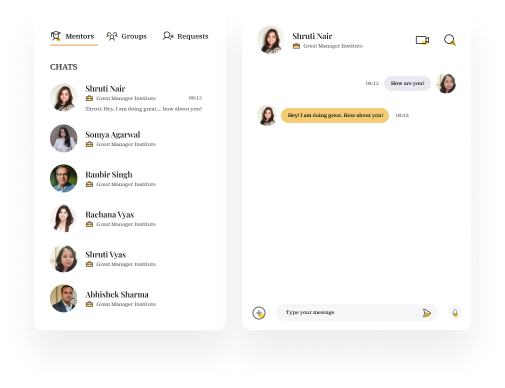 Organisation gets a Leadership Analytics Dashboard
Gauge the health of your organisation's leadership capabilities and get empowered with actionable insights! Our platform does not just throw data for the sake of data. Instead, it will provide data that facilitates understanding and change in your people leaders.
Insights for your managers and you
Our reports provide you with detailed insights and analytics to
help you identify your superpowers and derailers.
People Management Effectiveness Score
Gauge how effective you are as a People Manager with our People Manager Effectiveness Score
Statement wise scores
Evaluate your performance on each statement to gain insights into your progress and development.
Overall Scores
Measure your score against other Great People Managers to gain valuable comparative insights.
Manager Superpowers & Derailers
Identify your strengths and focus areas as a Great People Manager.
Recommended Actions
Personalised Action Plans to help you develop your focus areas.
Key Metrics
Important data points like number of managers surveyed, total respondents and response rate
Overall Organisation Score
See how your organisation compares with other organisations in your industry.
Overall Sentiment Score
Sentiment Analysis of your employees regarding the organisation.
Demography-Wise Scores
Insights on how different demographics differ in their People Manager Effectiveness in your organisation.
Ripple Effect of Our Work
Transforming People & Culture one step at a time
Higher Performance Ratings
Happy Customers, Happy Us
Our success is measured by the satisfaction of our customers

Anuj Tyagi
HDFC ERGO, Jt. Managing Director
We rely on GMI's programs to enhance the capabilities of our first-time managers and mid-level managers. GMI's Connect, Develop, and Inspire (CDI) framework is instrumental in fostering a culture that emphasizes transparency, care, and growth. This aligns seamlessly with our organizational mission, which is to become the preferred and most obvious choice for our people.
Vibhash Naik
HDFC Life, Cheif Human Resource Officer
After completing the workshop, people managers became aware of their own ability to foster an atmosphere of trust and high performance. Regarding the program's learning methodology, participants gave it favourable reviews. I'm confident that teams made up of certified managers will undoubtedly see a significant change in their leadership style.
Deepak Pohekar
ZF Wind Power Coimbatore Limited, CEO
I got the opportunity to take part in GMI's Great Manager Program last year. As a people manager, I valued the one-stop learning platform that allowed me to record my action plan, make any adjustments to it, as well as view my feedback. I wholeheartedly suggest this class to any working line manager who wants to learn practical methods for people management.

Viktória Lődör-Martinecz
Tesco Business Services & Technology (Hungary), Learning Partner
Any manager who wants to be an employer of choice must comprehend what their team wants and their objectives and respond to those, which is what the Great Manager Institute has assisted us in doing.

Deepak Khetrapal
Orient Cement, Managing Director
The Great Manager Certification Program in collaboration with Great Manager Institute®, helps us mentor and aid our managers to propel their careers and their people management practices.

Balfour Manuel
Blue Dart, Managing Director
Get In Touch With Us
Take the first step in equipping managers with the right tools for success in today's work environment.