Rising attrition in organizations has always been a matter of concern for the CHROs. The efforts and cost required to hire new employees to fill the talent gap and to train them to reach an optimum level of performance is substantially high and time-consuming. According to AON PLC report, India witnessed an overall attrition rate of 20.3% in the first half of 2022 and most of the attrition came from voluntary resignation.
Further to this, the year 2023 did not start on a great note and the ripple effect of recession is being felt throughout the world economy resulting in mass layoffs and uncertainties. Interestingly, despite the looming peril of layoffs, a spike has been observed in the attrition rate, more conspicuous in some sectors.
Many employees are looking to switch to other companies for the want of better opportunities, competitive salary or to simply have more secured jobs.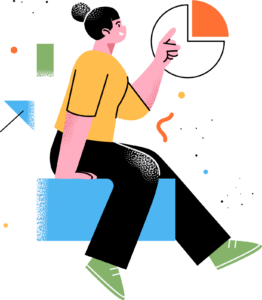 Managing employee attrition is one of the most important strategic priorities and often used as a key performance indicator (KPI) to measure how well CHROs are meeting their people objectives. Any deviation may prove detrimental for the organization's sustained growth and put a question on CHROs' credibility. Many times, CHROs face this conflict of positioning attrition as a major challenge in front of other business leaders, it's only when attrition rate crosses a certain figure, it is deemed as a problem and then the fire fighting starts organization-wide, putting extra pressure on CHROs. 
Therefore, it becomes imperative for the CHROs to keep a tight check and dive into the root cause to proactively control those factors which may trigger attrition.
Is Attrition Predictable?
The big question – is it possible for CHROs to foresee attrition and be armed with the preventable strategies to arrest it at the right moment? 
Fortunately, the answer is yes! Game-changing HR technology and various AI and predictive people analytics and statistical modelling are enabling CHROs to collect, measure and analyse relevant data to predict attrition and take corrective actions.
For instance, an IT giant like Infosys has developed an algorithm that gives a heads-up on people at the risk of attrition. HP also used data science to create a 'flight risk' indicator for its employees. The program is designed to identify risk opportunities to save capital.
These and many more such examples press on the need to invest in the right HR and people analytics to chalk out the best strategy for your organization.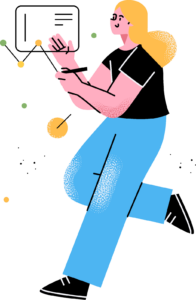 To be able to predict attrition, a great amount of planning is required; a three-pronged approach can help CHROs:
Recognize: Attrition is not an overnight phenomenon; it starts long before an employee decides to put down his papers.
Therefore, it becomes important to recognize the various factors that may trigger attrition in employees.
These factors can be either work-related or personal; some of the work-related factors may include:
Strained relationship with managers

Dissatisfaction with compensation and growth opportunities

Perceived lack of fairness

Uncomfortable working conditions, like long commute hours or change of place.

Apart from these, some of the personal factors may comprise of:
Demographics e.g., age, gender, ethnicity etc. Research suggests that women are more prone to quitting work for various reasons as compared to men

Personal issues pertaining to marriage, medical reasons, spouse transfer, higher education etc. 
In most of the cases, employees contemplating attrition may exhibit a peculiar behavioural pattern which must be taken cognisance of. Disengaged employees may show inconsistent attendance patterns and may take unscheduled and more frequent leaves. Their performance might also look compromised with missed deadlines and sub-standard deliverables. Furthermore, a visible change happens around how and what employees put forth their views about their organizational brand and experiences within and outside organizations – it might not sound very positive and encouraging. 
The data around these factors can be collected formally through various well-made engagement and culture surveys, formal feedback sessions, 360 degrees performance evaluation, actual performance data, attendance logs, exit interviews etc.. Informally, insights could be gained through casual team meetings, one-on-one conversations and from social media platforms. Once data is collected, the next step is to measure and weigh multiple variables to ascertain causation.
Root cause analysis: By leveraging the right technology, one can determine the precise balance of each variable's contributions to attrition, e.g. multivariate regression model can be used to include all of the variables to see how much each variable proportionally contributes to the attrition. 
Variables showing more weightage will need more attention. Word of caution here – it is not viable to make generalizations for the entire organization, CHROs may guide their team to use a segmentation approach to break down the data to see what's more relevant for specific business units, functions and roles. This will help CHROs to customize their reporting to other key stakeholders and business heads which in turn will help in creating bespoke retention strategies for specific groups.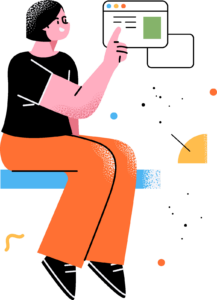 Rectify and retain: Once the segment-wise analysis is done and areas of attention identified, efforts must be taken to create interventions around the determined need, per segment. For one segment, increasing growth opportunities and support would help while for another, offering competitive salary would be the best solution. 
Furthermore, CHROs can leverage AI-driven initiatives to formulate retention plans and derive benefits like other organizations. Infosys has been using big data and predictive analytics to formulate a retention strategy. They have created an algorithm to identify the criticality of each employee from the skills and experience point of view, which is helpful in making career plans for their teams and identifying training and development needs.
We at Great Manager Institute have been helping CHROs reduce attrition through our AI-powered people manager/leader development platform that not just gives managers team feedback data but recommends actions they can take to improve employee engagement.
Many organizations including Google, AOL, and Facebook use analytics extensively to gain insights into various parameters. India also witnessed a 77% growth in HR analytics professionals, according to a report – The Rise of Analytics in HR: An era of Talent Intelligence, and the number is slated to further escalate in the coming years.
Today's uncertain time calls for smart and robust planning to manage employees. CHROs who are at the helm of creating people policies must have a clear understanding of why people are leaving the organization and what can be done to stop this. Harnessing the power of people analytics and AI will give them an edge in arriving at evidence-based predictions and formulation of effective retention programs. However, utmost care must be taken around the issues of ethics, data surveillance and privacy; CHROs must build the culture of trust and transparency to onboard employees and other stakeholders in this journey.