Thriving in the New World of Work:
The Key HR Challenges of 2023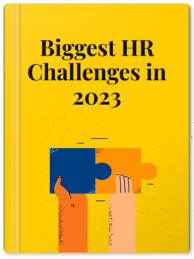 Here is what you will learn:
Leadership development for managers is a top priority for HR.

Diversity and inclusion are important to workers, and HR must work to create a culturally diverse environment.

Workers' expectations are changing, and HR must align with them.