Protect Your Business
and Your People: Three
Alternatives to Layoffs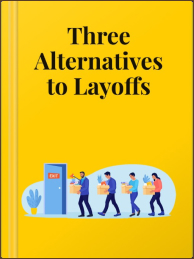 Here is what you will learn:
Companies should understand the root cause of financial problems before resorting to layoffs.
Process matters with voluntary programs; they must be fully compliant with labor laws and not coercive.
Innovative and strategic thinking can create win-win situations for employers and employees.