The struggles of the manager lie neglected in the workplace mental health conversation. This must change.
The good manager is a lonely and vulnerable creature.
I repeatedly had this thought as I interviewed people last year for a story on how organisations treated employees living with grief. It hadn't yet been a year since the brutal second wave of Covid. Even as the world limped towards recovery, many still struggled to pick up the pieces after seeing their loved ones die lonely deaths in isolation wards. For every Covid death, an estimated nine close family members had been left in grief. It was collective trauma at a catastrophic scale.
For workplaces, this posed a profound challenge. Neuroscientists talk about the 'grief brain' — an overwhelming state of loneliness, sadness, and confusion. Grief makes it difficult for the brain to concentrate, remember things, and process others' perspectives. While you can't put a price tag on human suffering, the World Economic Forum estimated that in the US alone, $942 billion of productivity and business growth had been directly affected by Covid-related grief.
I wanted to find out what employers were doing to help their people tide over this unprecedented crisis. Again and again, I heard stories that revealed that far too many of them had failed to create humane policies, systems, and structures. Instead, they pushed the responsibility of supporting distressed employees onto a few compassionate, but ultimately powerless, managers.
Fighting a battle against insensitive organisational cultures, these managers risked burnout and moral injury — the wound caused by the betrayal of one's deeply held moral beliefs and values. Some of them even risked their own careers.
Consider what happened with Suman* and her boss. Suman had lost her mother to Covid, and her ageing father, who had several comorbidities, was also battling the infection. She had developed painful post-Covid complications herself. Still, she reported back at work — a human rights and social development nonprofit — within two weeks of her loss.
"But I found zero empathy from the organisation," she told me. Instead, they asked her to travel for work, risking reinfection. "The stress triggered the worst anxiety attack of my life. I thought I was getting a heart attack."
Suman's reporting manager stepped up to protest the travesty. "She fought with the management to give me more time off so I could deal with my mother's passing. But they told her, 'No one needs so much time to grieve'."
Suman decided she couldn't continue in such a toxic workplace. And her manager had to leave as well.
Or take the story of Aditi, a journalist from Delhi who was bedridden with depression during the second wave of the pandemic. She felt that she was failing at work and wanted to resign — but her caring boss helped her get back on her feet.
"Not only did he grant me leave without any questions, he also took an interest in my treatment and encouraged me to do whatever I needed to feel better," she told me. "It was such a huge relief."
Aditi's manager helped at least one other teammate survive a difficult phase. But he had to undertake all this emotional labour as a solitary Good Samaritan, with zero backing from the organisation.
"Even in the worst days of the pandemic, when journalists put their own lives at risk every day, we didn't get a single email from the management," Aditi said. 
Being a kind boss may be injurious to you
Stories like these blow the cover off a hushed-up corporate truth that long predates the pandemic: if you are a manager, being a decent human being may be bad for you. At the heart of it is the outdated, feudal idea that a 'good' manager must be unemotional and impersonal, and that putting humanity over productivity is somehow a sign of weakness.
Pop culture is saturated with the 'evil boss' stereotype, but what we don't ask enough is, how do companies treat managers who want to break this mould?
In a LinkedIn poll for this piece, I asked managers: Have you ever felt that being a "nice and kind" boss works against you because your employer's culture doesn't appreciate those traits? Of the 27 people who chose to publicly share their view, 22 said yes.
One of them is Shaifila Ladhani, an independent psychotherapist who refuses to work in corporate setups after being let down as a manager by her bosses in earlier jobs. "One of the CEOs (pretty young) would constantly be rude to me, to ensure I knew how to treat people 'under me'," she commented. "I would have lunch with my colleagues, technically juniors, and it would warrant a meeting that I shouldn't be so casual with 'these people' because they don't respect me enough to maintain deadlines. And this is a 'mental health' organisation. But I used to work in advertising too, and it was a divide of 'us vs them' even there."
Shaifila's story reminded me of the time when a boss had taken me aside to complain that I was "too nice", and that "lazy employees" were using my niceness as a cover. There was no objective measure to back up the allegation. My decision to eventually quit the job was largely down to this mismatch in fundamental values.
Where are the managers in the workplace mental health conversation?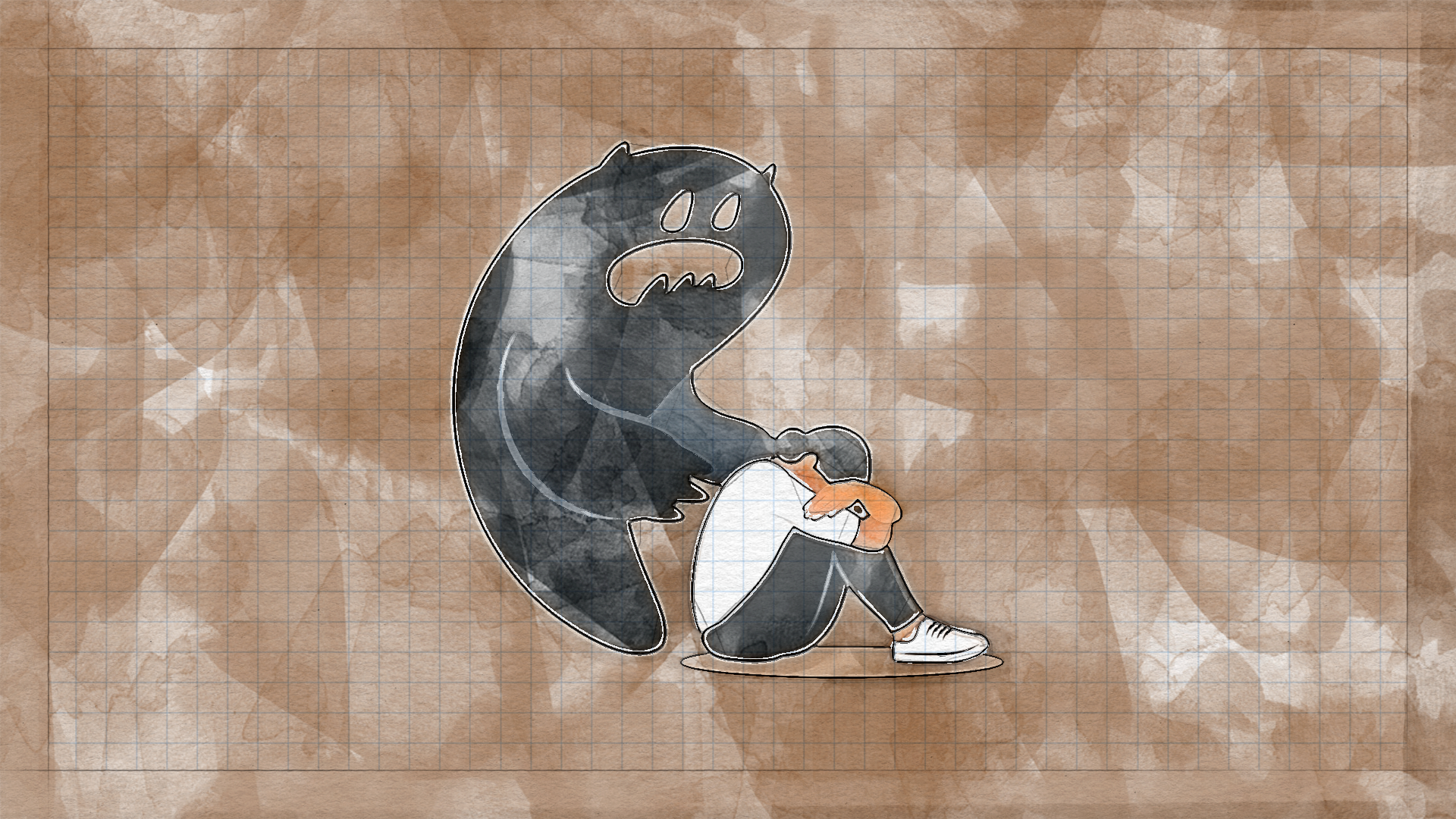 To be sure, this is just one facet of a bigger problem that lies neglected in the increasingly loud conversation on 'workplace mental health': While it's fantastic that we are talking more and more about the mental health struggles of employees, we lack sympathy for the travails of the manager.
Managers have a critical influence in shaping culture and performance — and data shows they urgently need help. For instance, in Microsoft's Work Trend Index report from September 2022, which surveyed 20,000 people across 11 countries, 53% of managers reported feeling burnt out, compared with 48% of individual contributors.
In the Harvard Business Review, Microsoft's Dawn Klinghoffer and Katie Kirkpatrick-Husk write that managers today are exhausted from a combination of high workload and limited resources. "While all employees can relate to this challenge, managers have the added responsibility of ensuring their team members get what they need to succeed, on top of doing their own work," they explain. "Some of these demands may have shifted and expanded since the pandemic, as employees are looking for more meaning in their work and to better understand their purpose."
Managers need feedback and support more than ever to adjust to this complex new world. "Yet based on our research they report receiving less coaching and development for their people management skills, and less recognition from their own managers," they add.
In a world that venerates 'strong' leaders, managers are more likely to struggle quietly with their burden than be seen as complaining, AKA seeking help. In fact they could easily fall prey to the distorted belief that their internal struggle is inherent to performing their role well, says Sally Maitlis, professor of organisational behaviour and leadership at University of Oxford's Saïd Business School.
Many leaders Maitlis spoke with believed that their job was to "put their game face on" despite their personal difficulties. They would try to find an escape by working harder and harder, becoming numb to their anxiety, sadness, fear, and exhaustion with time. Often, it would take them a devastating panic attack or a personal crisis — such as marital difficulties — to acknowledge that they have a problem.
Insecure and Disempowered
Perhaps the pandemic's greatest psychological blow for managers was how it disrupted the 'command and control' style of leadership that they'd been conditioned to derive their power and self-worth from. (Which is one explanation why companies are wielding the whip to get their teams back to the office.)
The move away from physical offices towards a decentralised, digitalised, remote-work environment meant "you were just another brick on the Zoom screen," said Indrajit Gupta, who was the founding editor of Forbes India and is now co-founder and director of Founding Fuel, a platform focused on entrepreneurship. "In the office you had your own cabin, you had a reserved spot in the car park. I have known bosses who decreed that employees were not to sit on their chairs in the conference room. Suddenly, they were forced to give up their privileges and become one of many. Also, they could no longer just pop into someone's cubicle and make a decision." And then there was the unfamiliar anxiety of whether their team members were being 'productive' away from their gaze.
One manager called Gupta to ask, "How do I know if they are working?" "I told him to keep in mind that they could ask the same question about him as well," Gupta said. "So he should learn to trust them."
But trust is a bridge too far when free-thinking managers who want to build an airier culture are made to suffocate their teams with micromanagement instead.
"We interacted with many leaders who had a gig mindset and wanted to promote a culture of entrepreneurial thinking within their firms," said Gupta. "But they were made to spend 80% of their time on operational stuff. Every other day they'd have to conduct employee reviews [to make sure they were being productive]. They were trapped in a pressure-cooker situation."
So yes, the good manager is a lonely and vulnerable creature. Can employers change that before the next humanitarian disaster forces them to?
Recommended Reading